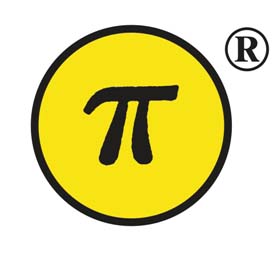 Press Release
from Plato Logic Limited
West Europe Beer Market 0.3% lower in 2011
Helped by a slower rate of decline in Germany and UK, the beer market in West Europe was only slightly down in 2011, according to latest figures released by beer market specialists Plato Logic. "There was even some modest growth in several markets", commented Ian Pressnell, Director of Plato Logic.
Although the rate of decline has moderated, Plato Logic project that the market may fall by a further 1-2% this year. Plato Logic also found that the on-premise beer market declined by a further 3% in 2011, as the shift to the off-premise continued.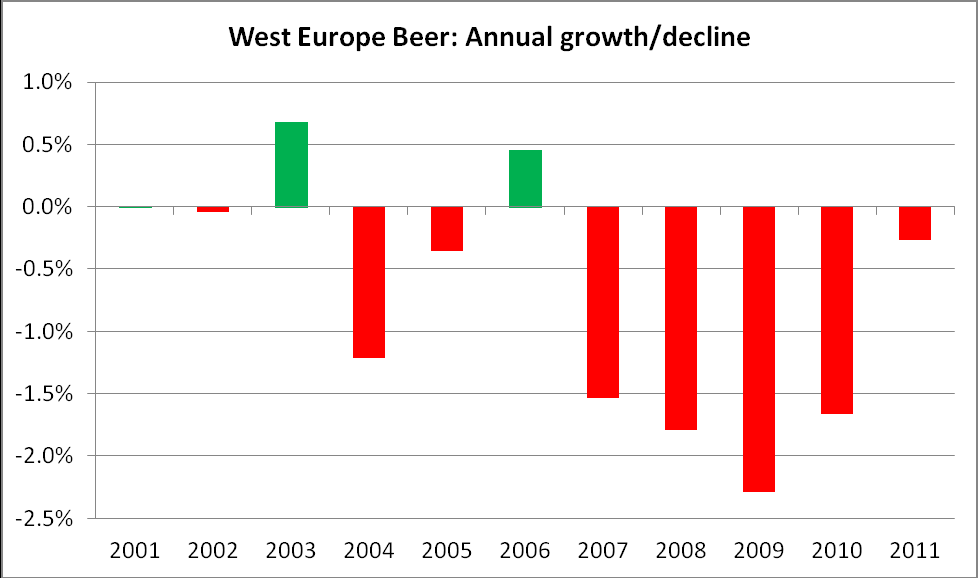 Plato Logic have also released a new league table of West Europe's top beer brands, showing Heineken retaining top spot, ahead of Carlsberg, Carling and Amstel. "Our data goes back to 1988 and the Heineken brand has retained top spot throughout the 24 year time series," said Ian Pressnell.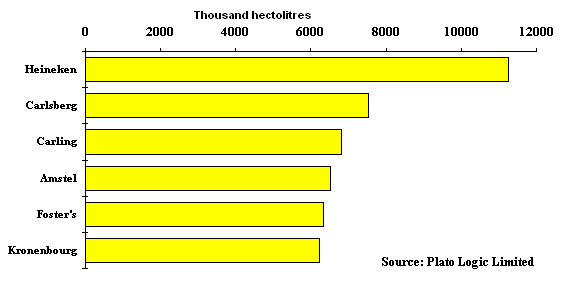 West Europe's Leading Beer Brands (ranges), 2011, million hl

Source: Plato Logic Limited, West Europe Beer Market Report, May 2012

.